Inter School Art Competition
Art adds colours to our lives. It increases self-confidence and self understanding; ensures enhanced communication skills, and improved cognition. It improves emotional balance and helps kids become team players.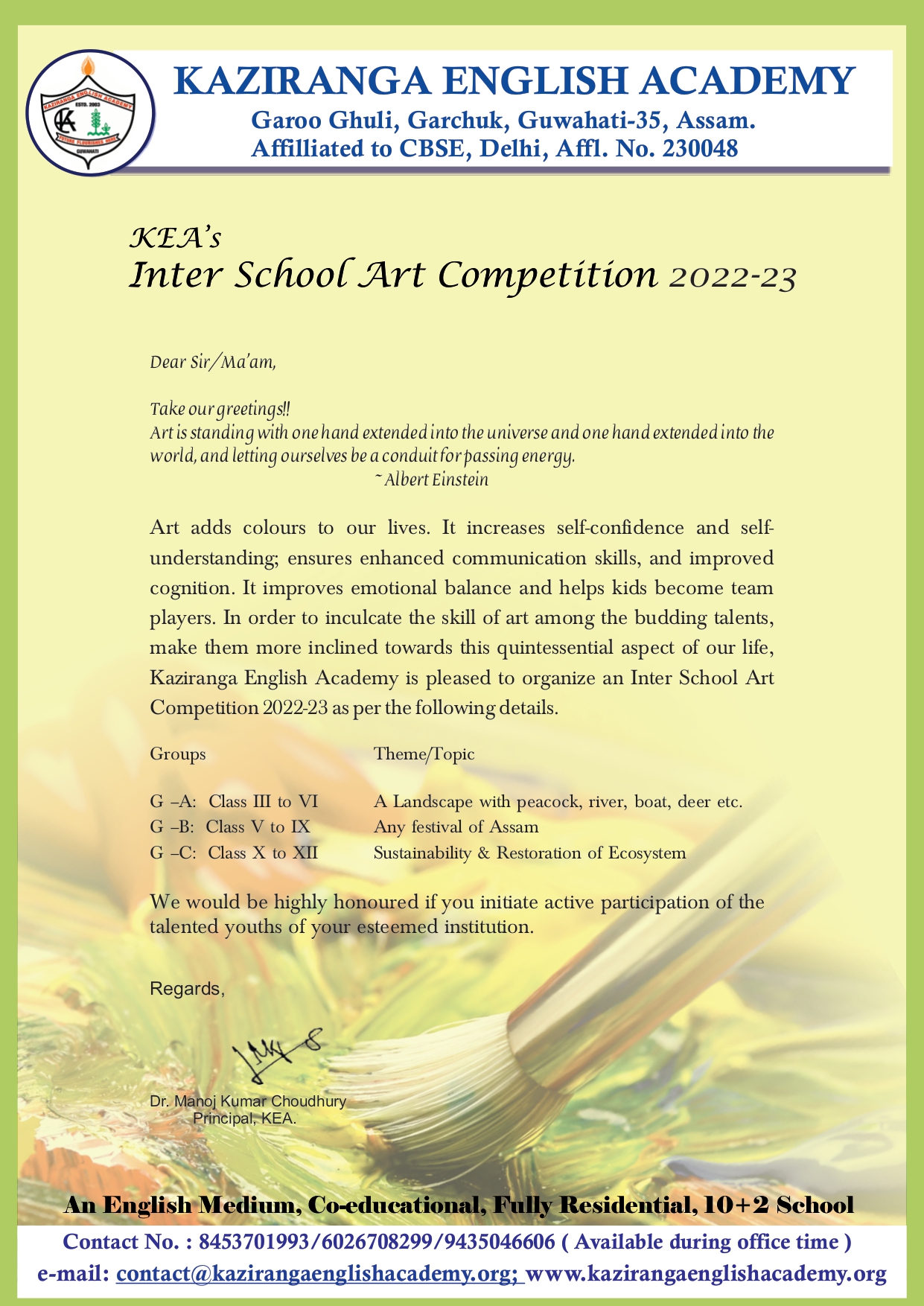 National Cadet Corps Air Wing (NCC) Introduced
The Cadets are given basic military training in small arms and parades and also NCC. provide a student Cadet, a suitable environment to take up a career in the ARMED FORCES.
Dr Stephen Strange casts a forbidden spell that opens a portal to the multiverse. However, a threat emerges that may be too big for his team to handle.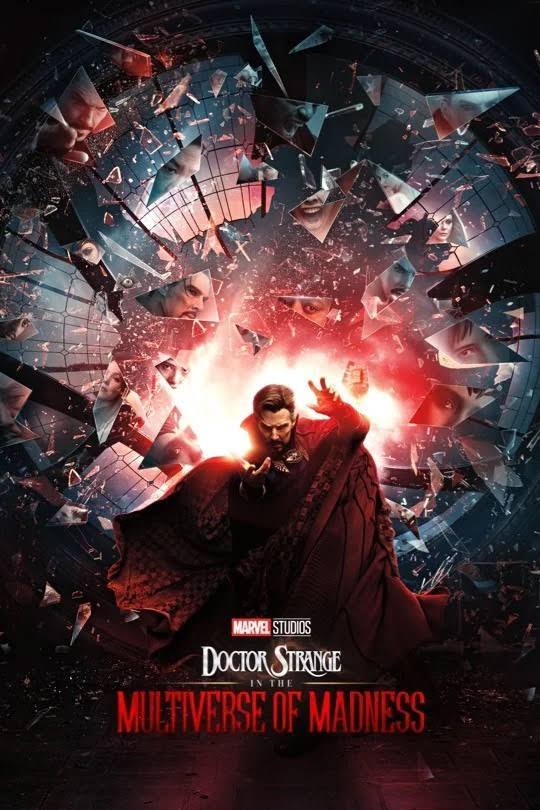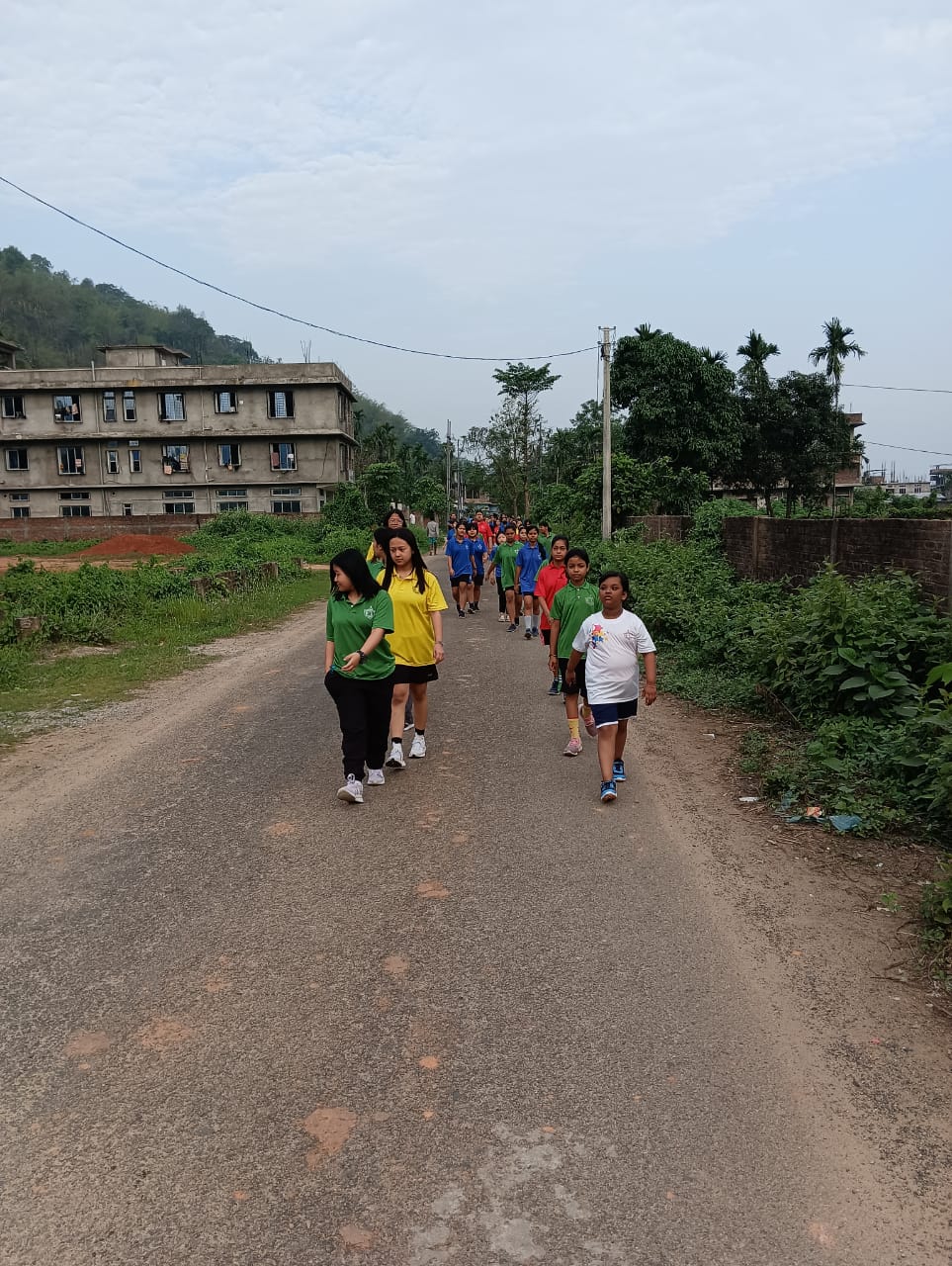 By walking, we cultivate a positive attitude toward life. Walks in nature are the best way to keep depressing thoughts from occupying our minds.
A Friendly Vollyball Match
Good evening! A friendly volleyball match between our school and Royal Global School was held at Royal Global School this afternoon. Our school won the game by 3-1.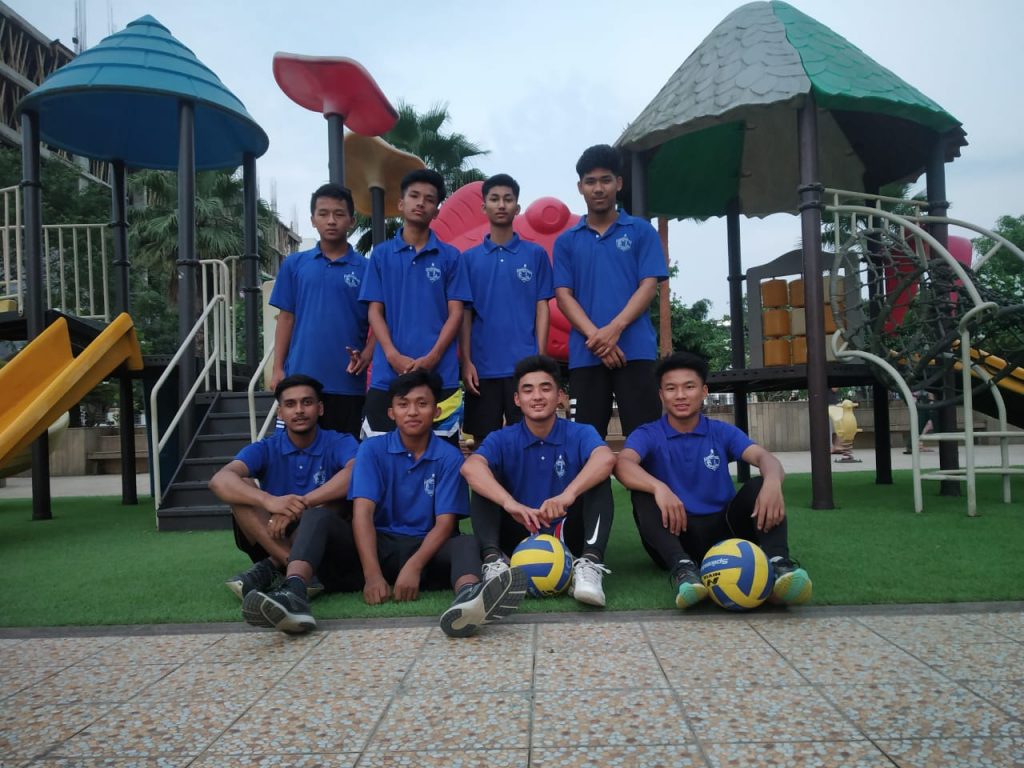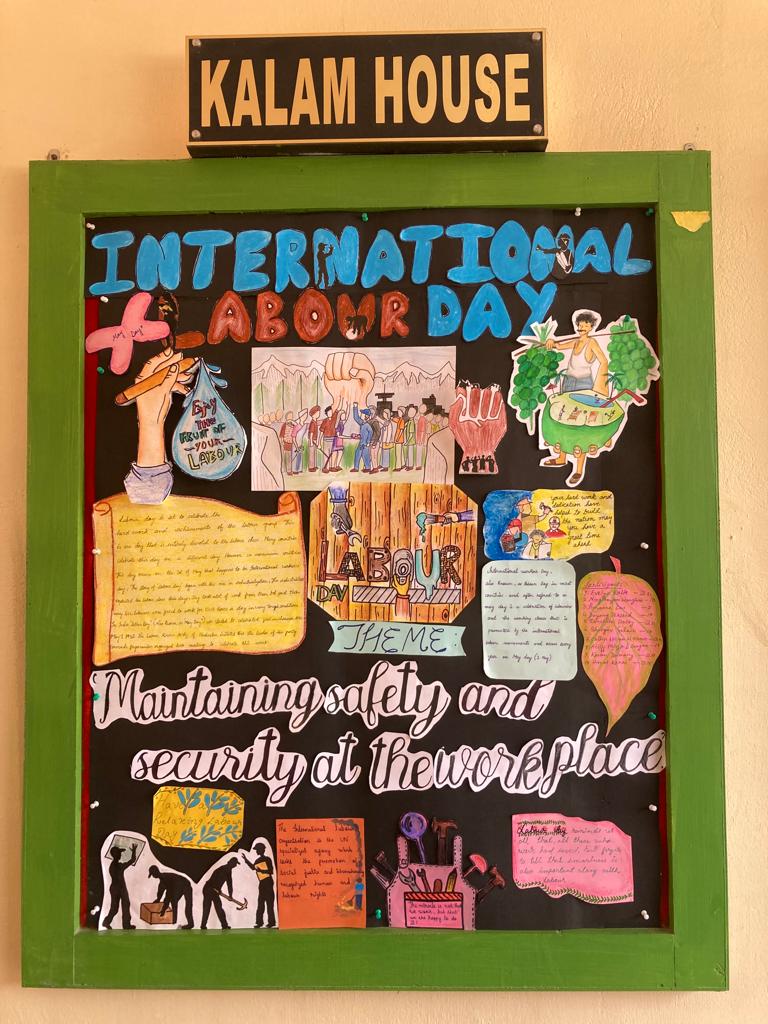 The school celebrated International Labour Day to salute the efforts of the labour force. 
Soft board competition on the occasion of international labour day held on 01.05.22  and distributed the participants certificate.
Poetry recitation is literary work where ideas and feelings, accentuated with the use of distinctive style and rhythm is delivered through a public speaking activity with a focus on rhythm, alliteration some repetitions.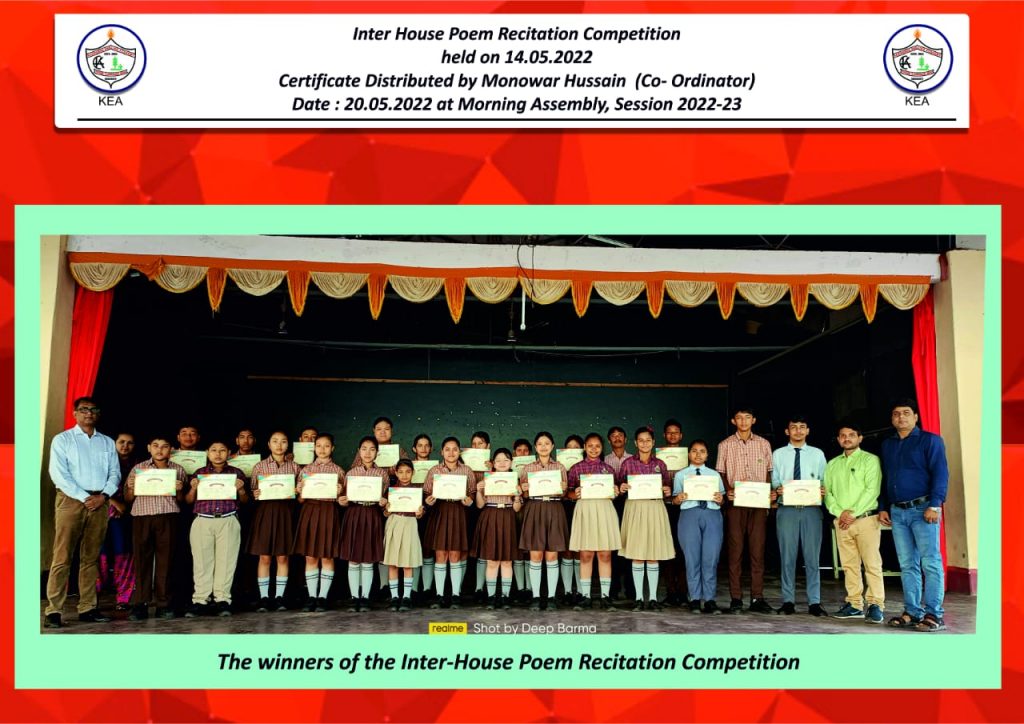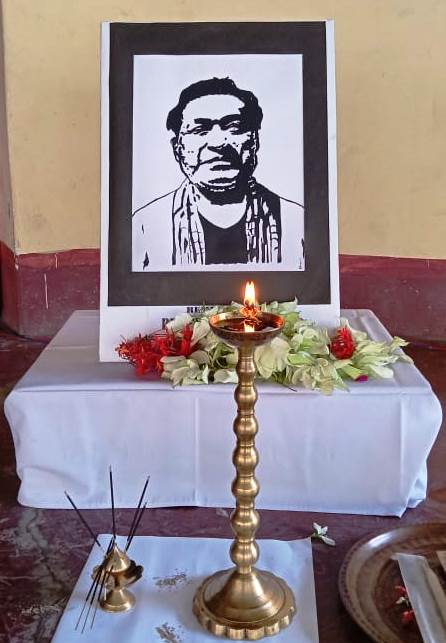 Bishnu Prasad Rabha Divas
20 June 22: Bishnu Prasad Rabha was an Indian cultural figure from Assam, known for his contributions in the fields of music, dance, painting, literature as well as political activism. 20
International Day of Yoga 2022
Yoga embodies unity of mind and body; thought and action; restraint and fulfillment; harmony between man and nature; a holistic approach to health and well-being on rhythm, alliteration some repetitions.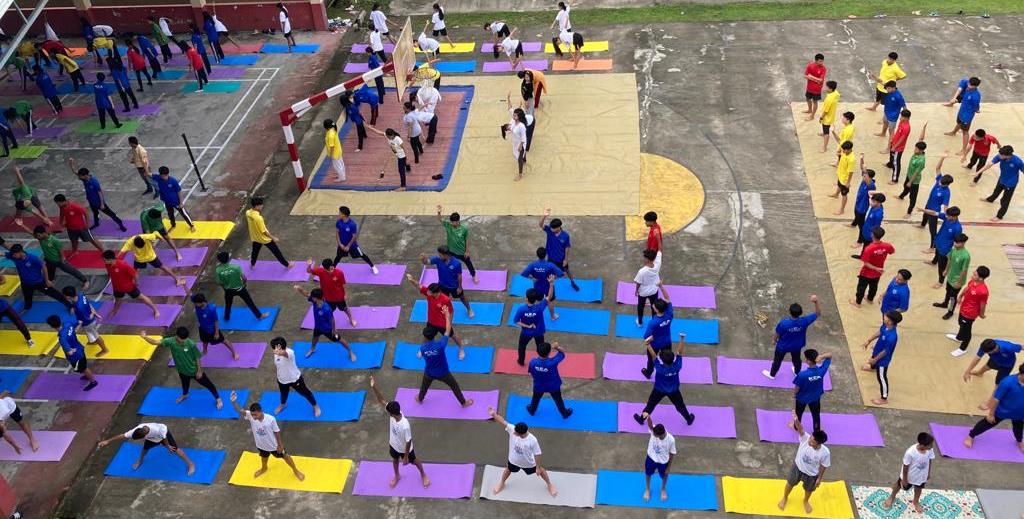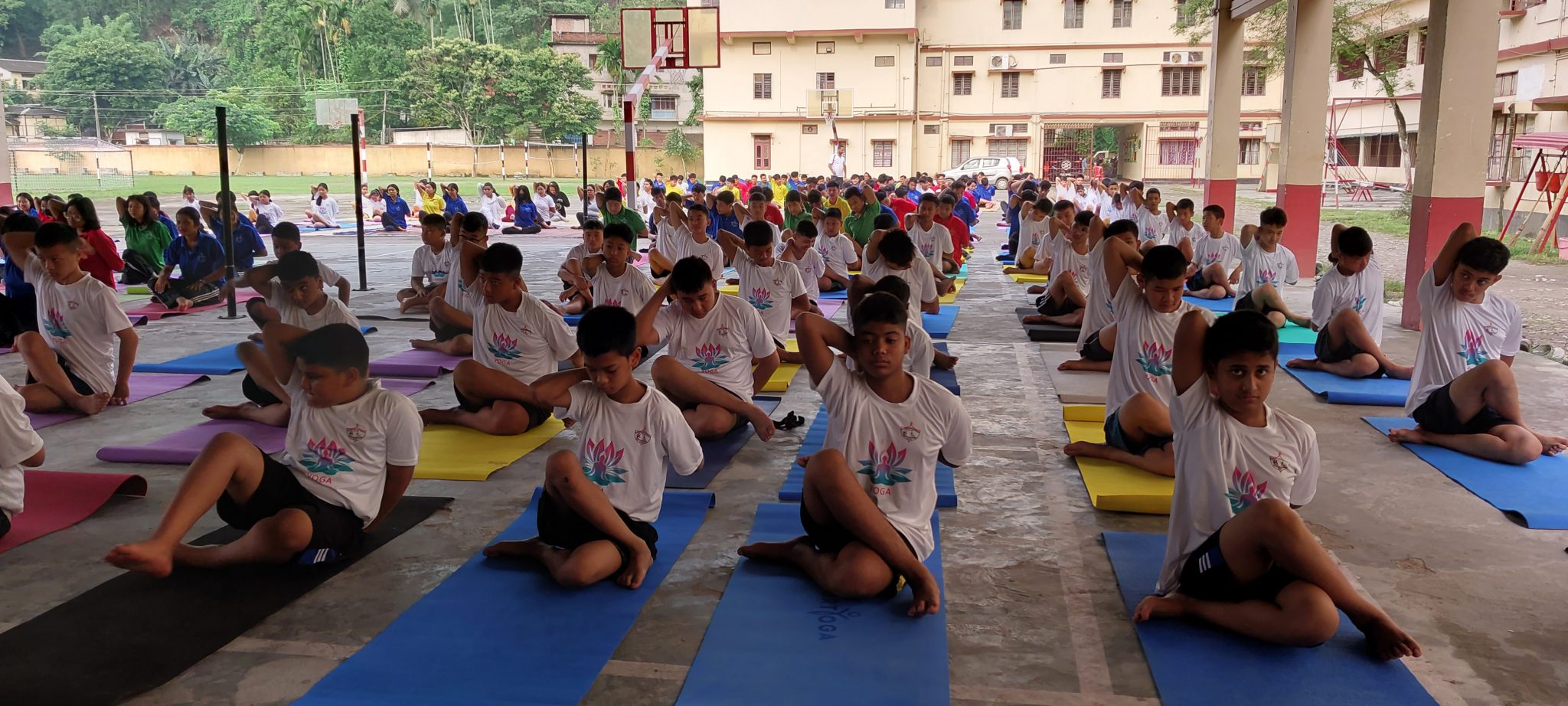 "Education is the key to unlocking the world, a passport to freedom."